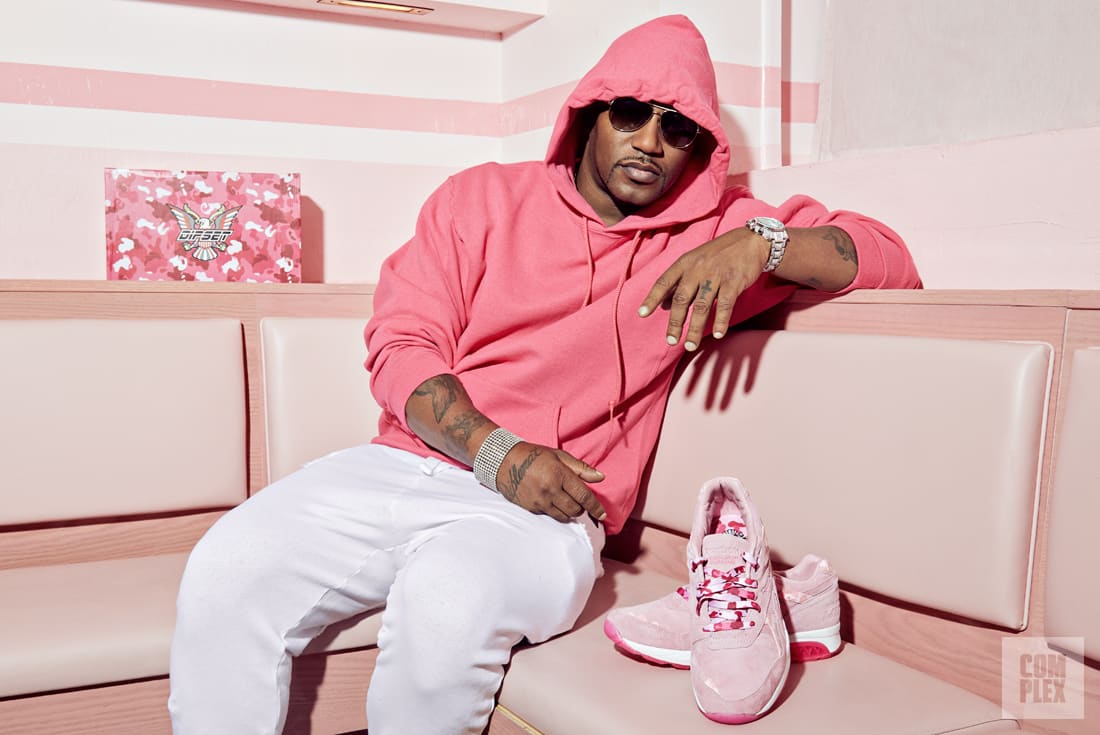 Over coffee my girlfriend gets a text from a co worker & tells me their surname translates to Goat! I'm baffled. "Do you know how amazing that is?" – Honestly, I was quite jealous. She went on to tell me its quite common in Slovenia. Many people have surnames after animals. Also fruits and vegetables became second names too which is just bizarre to me.
I guess as a Williams its pretty easy to be blown away by people's surnames. If I had the surname Goat I'd probably be more determined to be The GOAT in real life. You'd have to live up to it surely. That added pressure of having the name to live up to. That being said – plenty of Goats have my surname. John Williams (The composer of Star Wars), Pharrell – Robin (RIP). So I need to stop making excuses now!
Speaking of the GOAT… I really enjoyed this discussion on this recent
Everyday Struggle episode
, filmed entirely on the subject of NYC rapper
Cam'ron
. I found myself agreeing with most of Joe Budden's favourable points.
Cam, although repping NY hard – paved the way for the southern wave of hip-hop to go nationwide. He was the first to really cosign Lil Wayne and also on his album cuts you could hear a sound that was still very hard & NY sounding but inspired by the south. Three 6 Mafia sampled soul tracks with double time beats in the late 90's/early 2000's, and Cam's producers
Just Blaze
&
The Heatmakerz
were doing that for the whole of Dipset around the same time. Of course Kanye jumped on the soul sampling with his own unique chi town stomp but the Just Blaze & The Heatmakers were big on the southern double time hi hats at 60 / 70 bpm ten years before ASAP Rocky came out & popularised the southern sound in NYC once again.
Its arguable that if
Dame Dash
hadn't been messing around at
Roc-A-Fella
trying to boss over Jay – Cam could be in Kanye's shoes. Having watched documentaries on  early Kanye – he was quite wide-eyed & although eager to break as a rapper – he was very patient, always complimentary of Jay & I can see why he got ahead the way he did. Its also worth knowing Cam'ron had been going some 7 years as a street rapper before he released his masterpiece
Come Home With Me
.
Sometimes you pay a price for being ahead of your time. For having a certain swagger that rubs people up the wrong way. I think you see it a lot. Cam'ron being the head of the wave.  Look at the UK –
Wiley
and the 
Grime genre.
 He has always been the underdog despite being the creator of the genre.
Achievements aside – I believe Cam is more of a goat than Kanye. I believe Wiley is more of a goat than Skepta or Dizzee etc. Maybe I just love Pioneers and Underdogs.